If you're saving for something cool or just want some extra spending money, you might wonder whether you can be a dog walker at 13.
13 year olds can be dog walkers according to the United States Department of Labor.
It's one of the few jobs a child under 14 can have in the United States, which makes it a great first job for ambitious teens. You will need your parent or guardian's consent before becoming a dog walker, however.
Starting your own dog walking service won't be easy and you'll need to be consistent when it comes to marketing yourself and walking dogs every day after you get your first client.
In this article, I'll discuss how you can become a dog walker at 13 and what it's like.
13 Year Olds can be Dog Walkers
You must be at least 14 years old to work most jobs in the United States, but dog walking falls under the exceptions to this as it's seen as a chore activity that kids can be paid to do.
Therefore, a 13 year old can be a dog walker!
However, they will encounter some obstacles that adult, professional dog walkers won't. We'll discuss these obstacles, as well as how to begin your very own dog walking business.
You need Parental Consent
If your parent or guardian doesn't want you to be a dog walker, unfortunately that means you'll have to wait until you're older.
Not only do you need consent from the adult who cares for you, but you'll also need their help in some aspects of running your business.
You may need them for rides, to accompany you to client's homes or while walking, and to handle any legal parts of your business, such as figuring out whether you need to pay state or federal taxes, or if you should file for liability insurance.
There are Limitations to Dog Walking as a Minor
At 13 years old, you cannot yet do everything that an adult can do. This puts limitations on your business.
You might also find that your business is limited not by your abilities, but by assumptions adults make about you.
Physical Strength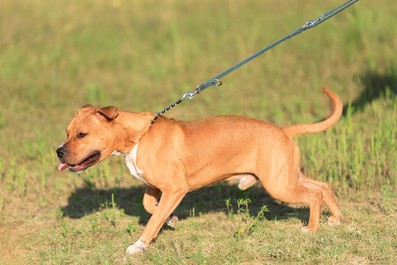 Most likely, you're not yet as strong as most adults. This means you should be extra careful when it comes to walking larger dogs or a group of dogs.
Ask the dog's owner to allow you to walk the dog around in an enclosed area before you begin working. You might also try a walk accompanied by an adult so that they can interfere if the dog is too strong and begins to pull you.
If you can't control a dog, never walk them on your own. Doing so can put you and the dog in dangerous situations if they drag you onto the ground, or run out in front of a car and you can't stop them.
Do the same with groups of dogs, ensuring that they can all get along when together and you can control them at the same time.
You might find you can walk one small to medium dog, for instance, but that two or more dogs have a combined strength that you can't handle.
Pay
As a minor, you can't expect the same payment that a professional, adult dog walker would receive. You don't have the same experience level.
You're more likely to make minimum wage or potentially even lower. Be prepared for this reality, and decide ahead of time on the lowest hourly payment you will accept.
If you're unsure, ask a trusted adult for help making the decision.
Clients
Popular dog walking sites require their dog walkers to be at least 18 years old. Therefore, you cannot use them to find work.
You might also find that clients you don't know have less trust in your abilities due to your age. That's why it's better to ask family or friends who already know and trust you with their dogs.
Liability
If a dog is injured or neglected in your care, your parent or guardian may be held liable for that damage. This is important for them to keep in mind before you start your business.
Always be responsible with other people's dogs, and never walk a dog that is too strong for you to control completely on a leash.
An adult may want to look into insurance to cover liability for your business if you are walking multiple dogs for clients you don't know well.
Risks
Lastly, there are risks to going into the homes of unfamiliar people and walking around on your own. You and your parents can manage these by:
Ensuring a trusted adult accompanies you
Only taking on close friends and family as clients
Staying close to home when walking
If something does happen that makes you feel unsafe when in a client's house or walking outside, tell a trusted adult as soon as you can.
This can be an action taken by someone around, or even a feeling in your gut that tells you things don't feel okay.
Things the adult might suggest are finding a new client to work with instead or choosing a different walking route.
Start by Reaching out to Family and Friends
Now that you know what to expect, it's time to get your dog walking service started.
To begin, reach out to your family and friends who have dogs. Chances are, one or more of them might be interested in a dog walker, and especially one like you who they know is reputable and trustworthy to have around their dogs!
Choose people who live close by and speak to your parent or guardian to see whether they're willing to drive you to your client, or whether you have to choose someone within walking distance.
If you find a client or two, you can skip the next step. But if you don't find enough business from friends and family, continue on!
Create Fliers to Hand out to Neighbors
If you haven't found enough clients within your friends and family, create some fliers that you can hand out to neighbors with dogs.
You can also try simply going door to door to offer your services.
Always bring a trusted adult along when going door to door or speaking with potential new clients for the first time.
Don't go into a stranger's house alone, but instead explain to them that you'd prefer to wait until your parent, guardian, or other trusted adult can be with you.
Be Professional in the Interview
Before a client hires you, they might want to interview you and see how you interact with their dog. As discussed above, bring a trusted adult along for this step of the process.
In an interview, it helps to think about why the client wants you to be their dog walker. Maybe you'll save them time walking their dog when they're tired after work, or you're offering extra exercise to calm their energetic puppy.
They might also ask why you want this job and about your experience with dogs.
Lastly, practice interacting with dogs and walking them before this interview so that your new client can see that you know what you're doing!
Maybe even bring a small treat along for the pupper—but make sure you ask the owner before you feed it to them.
Start Walking!
Now that you have a client, or maybe even a few, you can begin walking their dogs. Hooray!
Remember to be responsible and safe. Also make sure to stay consistent and always show up at the time you committed to. This will show you're serious about your new business.
If you do have to cancel on a client, try and let them know as soon as possible so that they can find someone else to walk their dog if needed.
Writer: Katelynn Sobus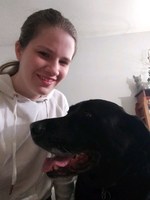 References