Dog enthusiasts live for dogs. Their lives revolve around dogs and they seek continuous knowledge about them.
Enthusiasts volunteer to help dog charities, do courses, breed, or even take on troubled dogs.
They know about temperament, behavior, nutrition and are a source for advice for owners.
There are dog owners, and there are dog enthusiasts. Both are positive things to be, but there is a distinct difference between the two. The difference is based ona number of factors that we'll explore below, but by the end of this article, you will know the difference between the two.
You may even discover that you are a dog enthusiast, but you just didn't know it. Or, you may be on the way from being an owner to being a true enthusiast.
A Dog Enthusiast Studies Dogs
Most of us who own dogs know the basics, or at least we know what we need to do to keep our pooches healthy and happy. We know what food to buy, when they need water, and when to take them to the vet. We are owners, and we learn from the experiences our dogs put us through.
Dog enthusiasts do all the things an owner does, and more. They go to the next level. They are comfortable with very high energy dogs, or even dogs that need behavioral training due to serious issues.
Enthusiasts upskill and study all the latest training techniques. They practice their skills on their dogs and probably other people's as well. They spend hours on all-things dogs, reading, online chats and groups, and at dog-related clubs and events.
There are literally hundreds of dog-related courses, and an enthusiast will do as many as they realistically can. They learn first aid for dogs, choking for dogs, stop barking, stop chewing, do tricks and every canine-centric course imaginable.
An owner will do courses relevant to them and their dog, or pay an expert for services.
Enthusiasts embrace social mediaand spend hours trawling for pictures, stories, and even have accounts dedicated to animals where they tell the stories of their dogs lives.
Their social media presence is often linked to businesses involved in dogs. Often, the dog will have more followers than the owner does on their own social media platforms.
A Dog Enthusiast Lives For Dogs
It's the lifestyle that a dog enthusiast lives that makes them different from the average dog owner.
Some of the differences are:
A dog enthusiast will generally only be friends with dog lovers. If you aren't mad about dogs, you're unlikely to be a close friend of an enthusiast.They want to talk dogs, compare notes, and learn about dogs.
Breed Knowledge: Most of us know the most common breeds. A dog enthusiast knows them all, and will be able to pick what makes a mixed breed. I once had an enthusiast tell me the four or so breeds in my dog. A vet specializing in dogs agreed.
Always With Their Dogs: A dog enthusiast is never without their dog. They could be on holiday, visiting friends or going on an adventure, but if their dog can't come, they won't either. Their dogs experience everything they do.
No Vacation WIthout Their Dog: Dog enthusiasts search high-and-low for holiday accommodation that will allow dogs. They will take their dog on every adventure and post the pictures on their or their animal's social media account.
Talks about dogs for hours: Some people will chat about their dog. Enthusiasts will talk for hours on dogs to anyone who will listen. They will be passionate the entire conversation.
A Dog Enthusiast Works With Dogs
Dog enthusiasts like to make sure their lives are not only dedicated to dogs, but their careers are too. It gives them the opportunity to hone their skills, increase their knowledge and
become known as the authority on dogs.
Animal Cruelty Investigators: Although this job covers cruelty to all animals, dog enthusiasts find their calling. They will treat all reports seriously because they are animal lovers, as much as dog lovers.
Being an investigator, they will leave no stone unturned and use their in-depth knowledge about dogs to prove their case.
Guide Dog Trainer: Not only do dog enthusiasts get to work with dogs all day, theyutilize their skills to train dogs to help other people.
Dog Sitter: This is another dream job for a dog enthusiast because they get to work with multiple dogs, and pass their skills on to owners who hire them. Dog sitting can be slower paced than the jobs above, so the enthusiast will be able to spend quality time with the owner and their dogs.
A dog enthusiast will be attracted to any job where their knowledge about dogs can be utilized. Think police dog handler, detector dog at the airport, dog ranger, or any other career involving dogs.
Obviously, not all people who go for these jobs are dog enthusiasts, but they are attracted to them.
Dog Enthusiasts Love Dog Magazines
Just like car enthusiasts, horse enthusiasts have their own magazines, dog enthusiasts do as well. They love reading about all things dog, whether it is humor, medical, training, or equipment.
From dog's teeth cleaning to dog accessories, dog enthusiasts can read up on everything they desire. With blogs being so popular online, this information is at their fingertips, and it'sbig business.
Dog enthusiasts love to learn facts,other people's points of view, and they want to share theirs with other enthusiasts.
Dogs make people happy, and enthusiasts are happier when they are with their dogs, but when two dog enthusiasts get together, they will compare notes for hours. Their dogs make them feel good, and they reap the health benefits of dog ownership.
Dog Enthusiasts Spend A Lot on Dogs
For the average owner, money spent on their dog is well spent, and enthusiasts are no different. Enthusiasts work to spend money on their dogs as if they were their children.
One study showed Americans spend close to $140.00 a month on average on their dog.
Dog enthusiasts spend money on their dog as a family member. They love them like a child, want to make their dog's life more comfortable and they are willing to use their money for it.
Like owners, dog enthusiasts bond with their dogs on a very high level. Often, they get on with their dog better than they get on with people. Their dogs are non-judgemental listeners and an enthusiast's best friend.
Dog enthusiasts love to help other enthusiasts make decisions around their dogs. They put reviews on Yelp and other review sites about services, food, equipment, and more.
There are dating sites where dog enthusiasts can find a partner for their dog. Just like humans looking for a friend, now dogs can as well.
Dog Enthusiasts Buy Dog Themed Gifts
If you have a dog enthusiast in your life, it's likely that you've received dog themed gifts. Even if you don't share the passion for dogs at the same level, your presents might not reflect that.
From these mugs you can take to work, or have at home, to socks that a dog enthusiast would love, the gift ideas are endless.
It will probably come wrapped in dog themed gift wrapping, and could even accompany a dog themed cake.
I know dog owners who buy their dogs a birthday or Christmas present. It's usually something small or a toy to chew. That's quite a common thing to do for dog owners.
A dog enthusiast will throw their dog a party with doggie ice cream and other dog guests. Remember, their dog is their child.
Dog Enthusiasts Get Qualifications
Some dog-related jobs require certain qualifications. A dog enthusiast will get those same qualifications, even ifit's just for their own satisfaction and knowledge.
I'm not saying an enthusiast will get the same qualifications as a vet, but they will certainly take advantage of online courses in things like dog psychology.
Dog enthusiasts often give up their time to teach others as well. Weekend courses at your local park or recreation centerare quite often run by enthusiasts who just love all things dog, and helping others to learn.
They give up their spare time to create online courses for people that are often free, or heavily discounted. This is because they just love being involved in dogs, dog training, dog behavior, or even the basics like how to teach a dog to sit. If they aren't teaching courses, enthusiasts are enrolled in them.
Just like car enthusiasts often spend every spare moment poring over car related things, dog enthusiasts do the same with dog related things.
Dog Enthusiasts Volunteer
Many volunteers at dog and animal rescue centers are basically animal lovers, they aren't all enthusiasts. But, you will find dog enthusiasts volunteering at many of these services.
This is because they fill their lives with dog-related activity. Helping dogs is something high on their list, and seeing a dog taken to be cared for is all the payment they need.
On top of the volunteering and input into courses, dog enthusiasts will often donate to dog-related charities as well.
Dog Enthusiasts Understand Dogs
It's fair to say that we as dog owners understand our dogs, and likely the basics of dog behavior. We know what makes them tick. We know what makes them behave, and what triggers bad behavior.
Dog enthusiasts are tuned into dogs overall. They understand their own dog, and everybody else's as well. They know the patterns of dog behavior and psychology.
Dogs provide enthusiasts with opportunities.  We as dog owners can tick some or most of this list, but enthusiasts tick them all. We know we love being with our dogs. Enthusiasts know why they love being with their dogs.The list is:
Dogs provide an opportunity to appreciate nature and wildlife.
What a great excuse to get out in nature and enjoy time with your dog.
Dogs provide the opportunity to be playful and childlike.
Who doesn't love playing games with their dog, especially after a long day at work. Their sheer delight in running and playing makes it worthwhile to do.
Dogs allow us to nurture.
Being a companion to dogs allows us to protect and provide for our pooch.
Dogs give us the ability to connect with other people.
Ever notice how complete strangers are comfortable to talk to you when you are walking your dog? Or, how confident you are when talking to others when you are with your dog?
Dogs help us to get inspired.
Spending time in nature with your dog, or playing with them, or talking to other dog owners helps us to feel inspired. Things can seem calm and quiet when you are chilling with your dog.
Dogs are good for our health
In addition to all of the benefits above, dogs keep us healthy, and are beneficial to our mental health.
They help us avoid depression, keep blood pressure under control, and prevent heart attacks because dog owners are more likely to be involved in physical activity.
Dog Enthusiasts Often Breed Dogs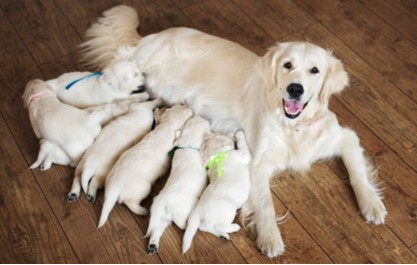 Breeding dogs successfully takes a very skilled and dedicated person. They complete many hours of research and study in order to improve the breeds they specialize in.
The enthusiast studies behavior, habits, characteristics, spatial ability, and health. They then try to breed into their dogs the good and breed out the bad.
This takes a lot of time and effort, and as a consequence, the breeder, or enthusiast spends many hours in the company of their dogs, and they love every minute of it.
They have to love it because, with all of the hard work involved, many breeders barely break even. It is often something done as a side hustle because it doesn't bring in enough money to be a main job.
Breeding from a female is a very long process and involves medical check-ups. You will probably need the help of your vet to ensure your dog falls pregnant, and need help if there is an issue in giving birth.
All of those puppies from just one litter make a lot of noise and a huge amount of mess, not to mention smell. They will also need to be vaccinated and checked for parasites and any other issue before being weaned.
If you want to hire out your male dog for your breeding, instead of getting a female dog pregnant, that is a whole new adventure.  You need to have your male dog in shows and demonstrate their success and prowess.
You really do need to be an enthusiast to go through all of this for sometimes very little monetary return.
Dog Enthusiasts Love All Types of Dogs
Some people may think that being a dog enthusiast comes with being an elitist regarding breeds. That couldn't be further from the truth.
Dog enthusiasts love all dogs, and often take on troubled or abandoned dogs. They will choose a mixed breed or a pure breed based on their specific interests.
A dog enthusiast is better prepared to take on the unpredictability of either a pure breed, mixed breed, or a troubled dog.
You can generally predict the size, shape, and temperament of a purebred dog, but it can be a mission for the average dog owner to predict what the mixed breed will turn out like.
A dog enthusiast is better able to predict these intricacies, so they can plan and be prepared. They are also able to handle behavioral issues because they are experienced with them, or they have studied all aspects of dog behavior.
The Dog Enthusiasts Bottom Line
Dog owners are knowledgeable people who learn as they experience situations with their dogs. If you are a new owner, you will be amazed at how much knowledge you will accumulate over time, because your dog will get into both funny and serious situations that you will have to deal with.
A dog enthusiast will not only seek employment with dogs, complete courses, study dogs, train dogs, volunteer or breed dogs; they will help others with theirs as well. Their lives revolve around all things dog.
I am a dog owner. I love my dog, I have always had dogs, and so I consider myself knowledgeable through experience, pain, and joy.
Are you an owner, or are you an enthusiast? Or are you something in between?
Either way, enjoy your dogs, enjoy their personalities, and spend as much time with them as you can.
Writer: Craig Taylor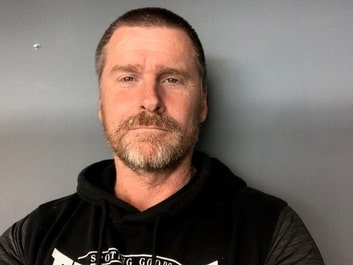 Sources
https://positively.com/contributors/owner-or-enthusiast/#:~:text=To%20be%20an%20enthusiast%2C%20you,and%20perhaps%20other%20people's%20dogs.
https://e-trainingfordogs.com/dog-enthusiast/by-interest/
https://chatterblast.com/inphluencers-meet-mike-cardone-phillys-dog-enthusiast/
https://barkpost.com/life/dog-lover-dog-parent/
https://naturaldogcompany.com/4-tips-becoming-professional-animal-enthusiast/
https://blog.feedspot.com/dog_magazines/
https://www.usatoday.com/story/college/2015/06/15/duke-professor-offering-free-online-course-on-dog-psychology/37403737/
https://www.makeuseof.com/tag/free-online-dog-training-courses/
https://www.humanesociety.org/resources/volunteer-animal-rescue-team
https://dogtime.com/advocacy/dog-rescue/46939-dog-rescue-groups-donate-end-year
https://www.sciencedirect.com/science/article/pii/S0148296307002214
https://sidehusl.com/the-ugly-truth-about-breeding-puppies-for-pay/